| | |
| --- | --- |
| Title | Naughty Girl Spanked |
| Status | Original - Final |
| Photos | 66 |
| Outtakes | 18 |
| Videos | 1 |
| Runtime | 00:21:35 |
| Shoot Date | 2018-10-25 |
| Release Date | 2018-12-20 |
Naughty Girl Spanked
Karen Dreams
---
---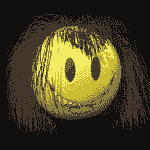 This set turned into quite a pleasant surprise. Karen wanted to do a Christmas themed set, but I had no decorations readily available. So we just kind of winged this one. The great thing about winging sets is that it can often lead so some interesting spontaneous ideas. Karen says, "well you can spank me with the candy cane". Um... to that... I did not complain! I had way too much fun and you will too!
I am not sure what is more addicting... smacking that ass, watching her jump, hearing her laugh, or hearing her reaction to taking a big one. LMAO! I love it when she has to reach around and give the "hot spot" a little massage too... ha!
I am hopefull that Karen will agree to a round two of this on our next shoot! Let's all cross our fingers...
A meaningful collection is built over time, with hard work and experiences.
Designed for All Devices
All phones, tablets, laptops, desktops, cinema screens, and HDTV's
The Dream Pass:
☆☆☆☆☆
---
* The Dream Pass Site List: karashandfull.com, karenandamy.com, karendreams.com, karensdreamgirls.com, kathyash.com, loveleia.com

| | |
| --- | --- |
| Updates | 586 |
| Girls | 7 |
| Photos | 24,859 |
| p-f's Secret Stash | 1 |
| Selfies | 38 |
| Outtakes | 86 |
| Videos | 797 |
| Webcam Videos | 214 |
| Animated Fun | 21 |
| Sites * | 6 |
Choose Your Membership: CCBill
---