| | |
| --- | --- |
| Title | Nov. 2018 iPhone Dump |
| Status | Original - Final |
| Photos | 27 |
| Release Date | 2018-12-01 |
Nov. 2018 iPhone Dump
Karen Dreams
---
---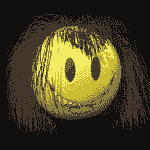 Here is a set of self shots from Karen. It's kind of cool getting these pics texted to me... it's like I have this hot girl that randomly sends me hot pics. My favorite pic in this set is that juicy booty!
Anyway... enjoy her November 2018 phone dump!
A meaningful collection is built over time, with hard work and experiences.
Download Center Nov. 2018 iPhone Dump
| Content Type | Description | Resolution | Count | File Size | Download |
| --- | --- | --- | --- | --- | --- |
| Photo Set | Original - Final | 1536 x 2048 | 27 | 21.67 MB | Zip File |
Designed for All Devices
All phones, tablets, laptops, desktops, cinema screens, and HDTV's
The Dream Pass:
☆☆☆☆☆
---
* The Dream Pass Site List: karashandfull.com, karenandamy.com, karendreams.com, karensdreamgirls.com, kathyash.com, loveleia.com

| | |
| --- | --- |
| Updates | 586 |
| Girls | 7 |
| Photos | 24,859 |
| p-f's Secret Stash | 1 |
| Selfies | 38 |
| Outtakes | 86 |
| Videos | 797 |
| Webcam Videos | 214 |
| Animated Fun | 21 |
| Sites * | 6 |
Choose Your Membership: CCBill
---